What's in a name?
The image above says it all.
Who's jewing who?
Israel or USA?
Doesn't matter…
They're all JEWS outjewing each other and us Goys are stuck in the middle.
Jews to the left of me and jews to the right, here I am stuck in the middle with jew.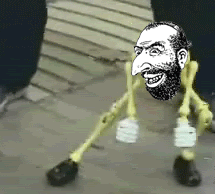 What a catchy song to dance to.